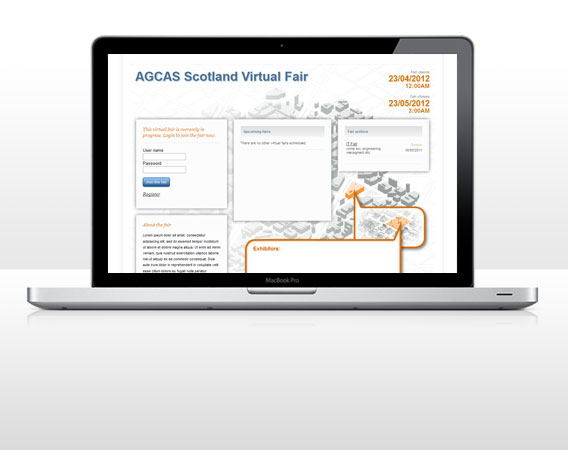 We've recently been involved in creating the graphics for a graduate fair with a difference. It's all online!
The virtual fairs allow the user to interact with exhibitors via the internet and are the perfect way to connect with a tech-savvy audience, whilst saving money at the same time. Whether uploading CVs, browsing job vacancies or chatting live with an employer it can all be done remotely, via the virtual fair.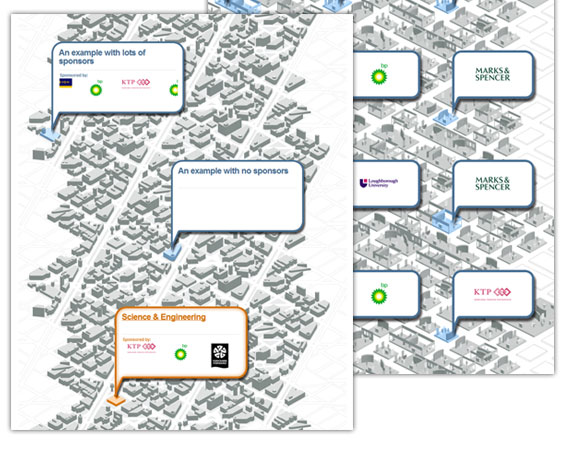 The brief was to create graphics for a multi-tiered site that viewers can use to search for employment opportunities in their desired location and field of expertise. Prospects asked for it to look like you were getting deeper into the virtual exhibition the further you searched. Starting on the streets of a virtual town you can select an exhibition centre and then go inside to see the individual exhibitor stands that are relevant to your initial search.